Hotel Chauffeur Service
Hotels generally provide basic accommodation needs and usually offer extended services on request. We all enjoy a holiday from time to time and require the use of hotels. Every country has different expectations from their hotels but basic accommodation needs are a must.
Extended services from a hotel generally offer car hire / chauffeurs, swimming pool / spa, leisure facilities / limousine hire for airport transfers to Birmingham Airport, East Midlands Airport, Heathrow Airport, Manchester Airport etc.
Most hotels contain restaurants within their premises, usually offering full breakfast and lunch services. They also have fully licensed bar facilities. And if you don't feel like leaving your room then you can order anything you require from room-service.
Hotel porters are an important part of the hotel team as they carry your luggage around for you. It is usually customary to tip the hotel porters, no matter which country you are residing in.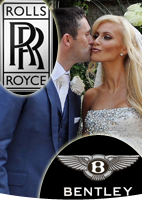 These days hotels have wireless internet access, which is ideal for the business person or just to check your emails on a regular basis. Some hotels even have their own computer rooms for you to access so you don't need to take your laptop with you everywhere.
The cost and quality of a hotel can usually be determined by its star rating (usually from 1 to 5). However, the Burj Al Arab in Dubai is the only hotel in the world to have a 7 star rating! It is also the world's tallest hotel and one of the most expensive to stay in. The cost of staying in a suite begins at $1,000 per night; the Royal Suite being the most expensive, at $28,000 per night!!